Prep 10 mins
Cook 15 mins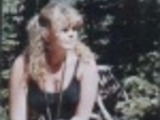 We have this easy and delicious Mexican dish often served with beans and rice. The better cut of meat you use, the more tender it is.
Directions
Partially freeze meat for easier slicing.
Heat oil in a large skillet or wok.
Add steak strips to the oil.
Stir-fry until meat loses its pink color.
Remove meat from pan.
Add additional oil to the pan if needed.
Cook onions and bell pepper until crisp tender.
Return meat to pan.
Add the water, chili powder, cumin, and Worcestershire sauce.
Cook and stir until the water is gone.
Stir in the tomatoes.
Heat through.
Place some of the meat in a warm tortilla leaving the bottom half free.
Top with sour cream, guacamole, and salsa.
Fold sides and bottom in leaving the top open.
Most Helpful
These were super! Karen, you do have a way with Mexican food! I used sirloin steak and the red onion, and added a little minced garlic. Served this with a jicama salad and Mexican soup. Thank you Karen, we will use this one a lot!

This was easy to prepare and quick cooking. The flavors were very nice too. I served this with Mexican Vegetarian Casserole(recipe #38067). I will make this again! Thank you for sharing this recipe!
What can I say...we loved these. I added a clove of garlic (being conservative) and it tasted great. The kids want me to make these again. They weren't to spicy, but just right.