lazyme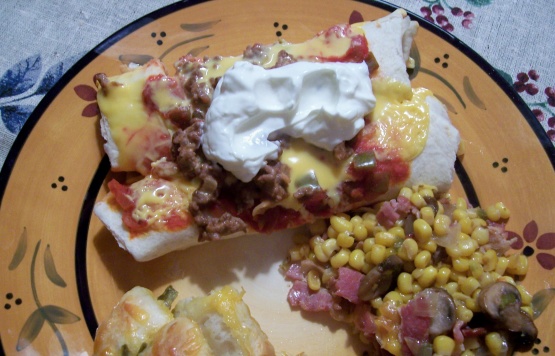 This is a quick, easy and delicious recipe for enchiladas that I acquired from Kraft.

Top Review by lazyme
These are really good and very simple. The only thing that I did differently, was to nuke the tortillas about 10 seconds so that they were easier to fold. I ended up with a little bit of extra filling - not enough for another enchilada - so I just poured the extra on top. Nice recipe, jesslems!
Brown meat in a large skillet; drain. Add half of the Velveeta and 1/2 cup of the salsa; cook until the Velveeta is completely melted, stirring occasionally.
Spoon slightly less than 1/4 cup of the meat mixture down the center of each tortilla; roll up. Place tortillas seam side down in a microwavable baking dish. Top with remaining 1/2 cup of salsa and the rest of the Velveeta; cover.
Microwave on high for 4 to 6 minutes or until the Velveeta is melted.