PCrocker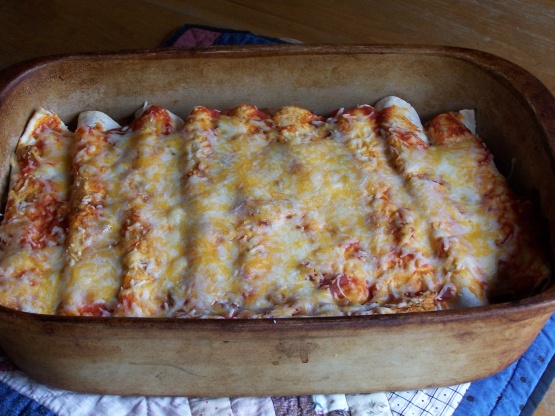 This is a simple dish you can put together in no time. My whole family enjoys it.
We all thought this was good. And it was quick to put together.Only thing I heard from everyone is that it needed some kind of sauce.
Brown meat;drain.
Stir in 1/2 cup salsa and Velveeta;cook and stir over medium low heat until Velveeta is melted.
Spoon 1/4 cup meat mixture down the center of each tortilla;roll up.
Place tortillas, seam side down,in a 9x13 inch baking dish.
Top with remaining 1/2 cup salsa.
Cover with foil and bake at 350 degrees for 15 minutes.
Remove from oven and top with mexican cheese blend.
Bake an additional 15 minutes,uncovered.
I like to serve these with sour cream.