Beef & Elbow Macaroni Casserole With Sour Cream
Prep 15 mins
Cook 20 mins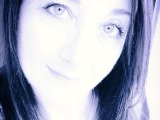 Affectionately coined "Debbie's Casserole" in our household. Named after a family friend from church named Debbie N. This was a staple in our house and didn't last very long. My father in particular loved this recipe.
Directions
Preheat oven to 350 degrees.
Brown ground beef with diced onion, salt, pepper & garlic salt.
Cook Elbow macaroni until tender, drain and mix sour cream & noodles (only) together.
Once noodles are coated with sour cream.
Combine beef with tomato sauce and place 1/2 of mixture in a 8x10 dish.
Add a layer of noodles and top with 2 slices of cheese.
Repeat this once more, topping casserole with remaining cheese slices.
Bake at 350 degrees for approximately 20 minutes.
Reviews
Most Helpful
Wasn't sure this was going to taste great, but turned out fabulous! I think it needs more sour cream and tomato sauce, but otherwise it tasted great and was very filling!
This was fantastic, nice and easy when i wanted something quick but stick to the ribs.