PJ991092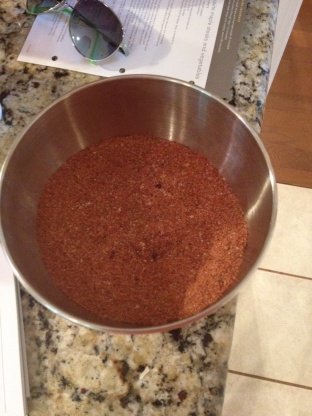 I would use this rub on my brisket to give it a perfect crust. It can be used for beef or most other four legged critters. Give it time to pull moisture from your meat. I have used this for years. It is always a perfect rub.
Mix all ingredients in a bowl. Rub into beef of your choice. You can't upset too much.
reserve some rub to add to your mop if you make one.