Beef Creole With Potato Puffs
gailanng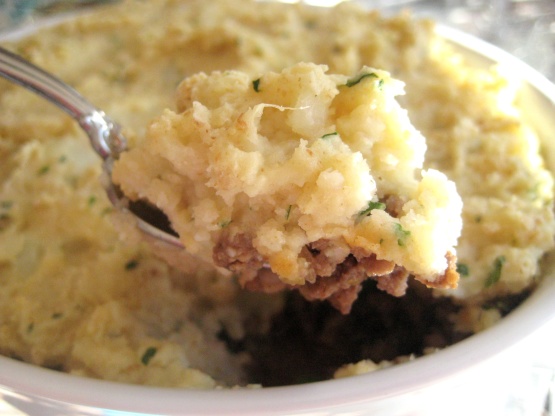 Have made this several times over the years, very savory, but I have no idea where I got the recipe!

I've made this many times - and have also done a vegetarian version with veggie crumbles. Be sure to add 2 t of canola or other healthy oil to a non-stick pan when cooking the first ingredients. This recipe initially came to me from a set of recipe cards my mom received every month or so sometime in the 1970's.
Brown ground beef, 1/2 cup onion, green pepper and celery.
Add frozen peas.
Combine 1 T. flour, chili powder, 1 t. salt, and pepper; add to beef mixture.
Combine tomato juice and Worcestershire sauce; add to beef mixture.
Pour into 2-quart casserole.
Combine all ingredients for Potato Puffs.
Drop by serving-spoonfuls onto beef mixture.
Cover and bake at 375°F for 30 minutes.