I was asked by my partner to make a chow mein dish this is what I came up with! This really is so quick to make, its great of a weeknight. The beef can be changed for any other meat, just make sure that it is cooked for adding to the wok.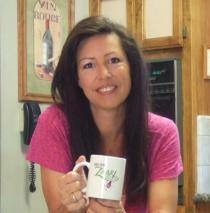 This made for a nice and easy throw together kind of lunch. I used capellini pasta for the noodles and added left over tri-tip cut into strips. Had a great flavor. Thanks for posting this recipe. (PAC 2007)
Add the beef and onions to a small frying pan; cook the beef until no longer pink.
Cook the onions until soft and golden, about 5 – 8 minutes.
Place a wok over a medium heat, add 1 tablespoon of soy sauce.
Add the beef and onion, bean sprouts, noodles, Worcestershire sauce, garlic, water and finally the other tablespoon of soy sauce.
Cook for about 15 minutes, stirring continuously, until the noodles and heated through and the bean sprouts are cooked.