Beef, Cheese and Carrot Sandwich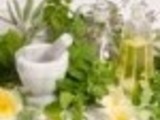 This is a beef sanwich from The Australian's Women's Weekly
Directions
Combine carrot, cream cheese and iceberg lettuce in small bowl.
Spread half of the carrot mixture on one slice of sandwich bread;
top with roast beef, remaining carrot mixture and another slice of sandwich bread.
Cut into squares or triangles.
Most Helpful
Great sandwich! I used fresh spinach instead of iceberg lettuce. I also added some horseradish to the cream cheese mixture. I used Recipe #89932 Bread Maker Hamburger Buns. Thanks Sage!

A very good sandwich! I used sour dough bread, matchstick carrots, and whipped vegetable flavored cream cheese with some finely chopped almonds and green onion added. Spread cream cheese mixture on both slices of bread than layered sliced deli roast beef, lettuce, and tomato. Awesome sandwich that is so versatile too!

The whole family loved the taste of this sandwich. I used challah bread slices, which worked real well with it. I'll definitely make it again. Thanks for posting the recipe.