PaulaG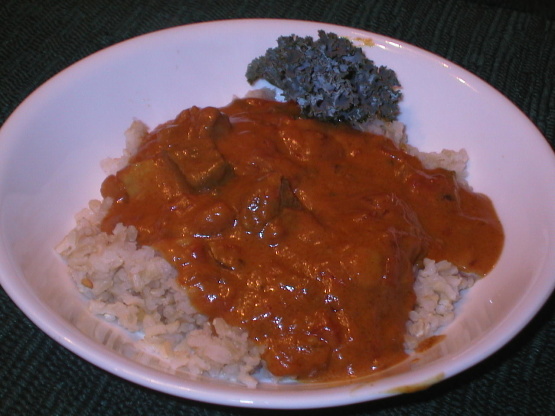 This recipe comes from a Dutch language curry cookbook I picked up somewhere along the way. The key is to start off with nice beefsteak, the tenderest cut that you can afford.

this is a great recipe. easy to do. my own variations to the basic are as follows.
after adding the spices to create soup just add beer a lager preferably this goes with all Indian curries. an old Indian gentleman showed me this a long time ago. I also add sweet potato as a filler and it adds to the colour. those orange coloured sweet potatos. It does improve with age so cook plenty and freeze the excess great for future meals.
Heat the oil in a large frying pan.
Add the onions and cook till they soften.
In a small bowl or coffee cup, combine the turmeric, cumin, coriander, and chilipowder.
Add these spices and the garlic, chilipeppers and ginger to the onions, and mix well.
Cook for another minute.
Add the cubed beef and cook until it is well browned and completed covered by the spice mixture.
Add the salt and the tomatoes.
Allow to cook at a slow simmer, covered, until the beef is cooked through and tender.
This make take 1 to 1 1/2 hours, depending on the tenderness of the original beef.
Add the coconut milk and stir well.
Simmer uncovered for 5 minutes, or until sauce slightly thickens.
Serve with rice.