Prep 15 mins
Cook 50 mins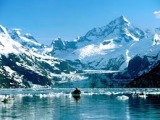 Eva Longoria is a fabulous cook. She developed this recipe through many trial and error attempts, until it was perfected. Now we can all benefit from her trials. This is a really delicous bolognese. I hope you enjoy it as much as we do!
Directions
In a food processor, pulse the onions, garlic, celery and carrots until finely chopped.
In a Dutch oven (or large soup pot), heat the oil over medium heat. Add the onion mixture with a pinch each of salt and pepper. Cook, stirring occasionally, until softened, about 5 minutes.
Add the ground beef and cook, stirring occasionally, until cooked through, about 8 to 10 minutes. Add the broth and the red and white wines and simmer for 10 minutes.
Add the tomato sauce, ketchup, bay leaves, thyme, oregano, 1 t. salt and 1/2 t. black pepper. Bring to a boil,then reduce the heat to low and simmer, covered, for about 30 minutes. Check on it occasionally during the cooking time and add more broth or tomato sauce if a saucier consitency is desired.
Remove and discard the bay leaves and thyme sprigs. Serve the beef bolognese over any pasta and enjoy!
Reviews
Most Helpful
This was really delicious. I've never had Bolognese before and enjoyed the change from traditional tomatoey pasta sauces. It hit the spot for the DH requested spaghetti dinner. Thanks for sharing.
I'm so pleased that I tagged this recipe. DH enjoyed his dinner last evening more than he has anything in a long time. My adaptations were to omit the ketchup and to replace the wined with beef broth. To us it was ideal and I was instructed to print and keep this one *wink*. Thank you ,my friend, for something that finally made him a happy camper. Super easy and quick for a pasta sauce. I did have to let it simmer slowly for closer to an hour and a half as he was late getting home. It didn't harm the sauce in any way and, in fact, it had a very deep and rich flavor. Kudo's on your wonderful recipe.

Doubled this and froze for the future when I want to make a lasagna. A really good bolognese, added a little fennel seed to it as well.