Beef, Beet and Cabbage Soup (Crock Pot and Ww)
Boomette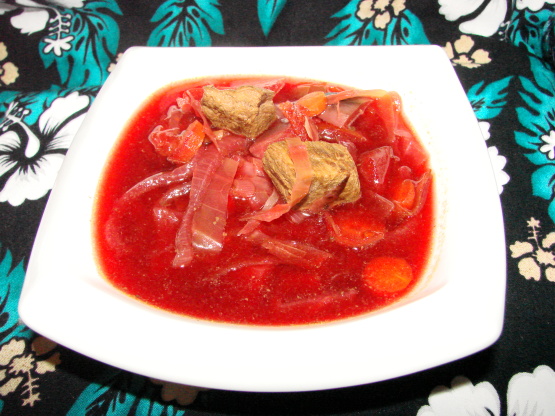 My husband loved this and it is only 4 pts/serving. I used 2 yellow and 2 red beets -- but if I can find them I may try it with only yellow beets next time to cut down on the redness of the soup. Recipe source: WW Momentum Cookbook
In a large skillet over medium high heat heat the oil and then add the beef, cooking until browned (10 minutes). Transfer beef to slow cooker.
Add onions to skillet and cook until softened (5 minutes). Transfer to slow cooker with the remainder of the ingredients.
Cover and cook on low for 8-10 hours.
Remove bay leaf and serve.