SharonChen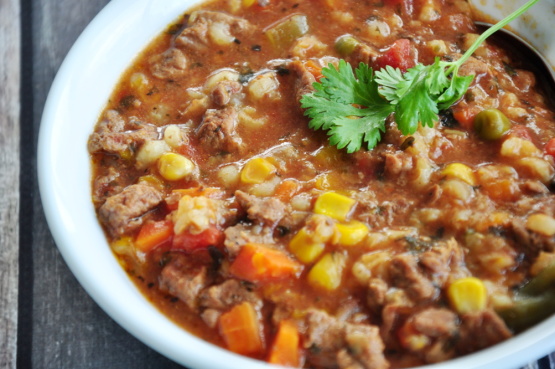 Hearty, easy one dish meal that cooks itself while you're gone. Serve with salad and bread, and you have a whole meal.

I think we are all going to bust!! This was great and easy to make. I did not brown the beef in the skillet like you said just lazy I guess. I started my crockpot on high for 1 hour then turned it down to low for 7. We love how thick it came out in the end. I think you could add more hot water if you'd like yours not as thick. Thanks for sharing this recipe.
In skillet brown beef.
Place carrot, celery, green pepper, onion, corn and green beans in crock pot.
Put meat on top.
Combine tomatoes, barley, parsley, bouillon, salt and basil.
Pour over meat.
Add water.
DO NOT STIR.
Cover and cook on LOW for 10-12 hours.