Marlene.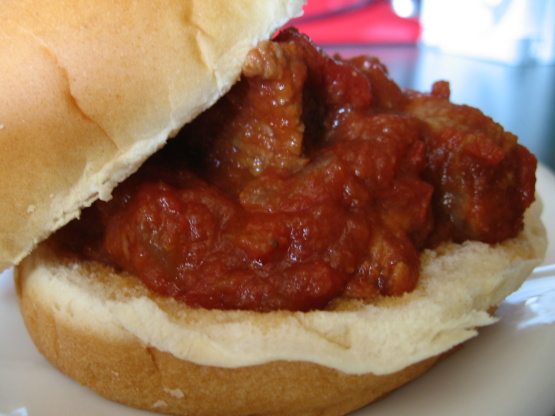 Source: Grandma Gardiner. Stove top method of making barbecue.

I had a steak that I thought was going to be a bit too tough "as is" and saw this recipe on one of the forums; it seemed the perfect way to use that steak. I just made it today and made only one change to the recipe (I added a T of Hoisin Sauce). I found it very easy to make and it's nice because all the ingredients are things one is likely to always have on hand. It came out great! I served it over rice, since I didn't have any hamburger buns and it was a perfect combination. I'll definitely be making it again.
Mix all in a saucepan and cook for approximately 4 hours, stirring often.
Serve on hamburger rolls topped with coleslaw.