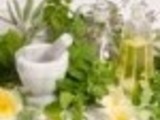 You will want to have leftover roast beef to make this recipe--so good.
Directions
Preheat oven to 350*.
Cut up leftover roast beef in 2-inch cubes. Place cubes in small roast pan.
Add beef broth, tomatoes, celery, onions, pepper and salt.
Cover and bake 1 hour.
Add macaroni and bake another 20 minutes.
Tip:.
If you do not have a tasty lefover gravy, add Worcestershire sauce,garlic etc to give the sauce a boost.
Most Helpful
This really fit the bill to use up some leftovers this afternoon. Obviously, based on what I read, the outcome really depends on how good your gravy & beef are - in this case, they must have been pretty good because I got a number of unsolicited positive comments! I followed the recipe as is, using leftover gravy. So easy! Thanks Sage, my family really enjoyed this.

I thought this was really great, but a little bland. It could have to do with the roast that I used, which was underseasoned to begin with (it was made for old people). The idea is wonderful, though, and I will definitely try it again with more spices.

Terrific use for leftover roast beef. I made this just as written, using leftover beef that I made in crockpot yesterday. The quality and taste of the beef broth/gravy you use will really make a difference. I used the 1 cup of (skimmed) juices from the crockpot and added just a little cornstarch. I'm happy to have a new use for leftover beef roast. Thanx for sharing.