rpgaymer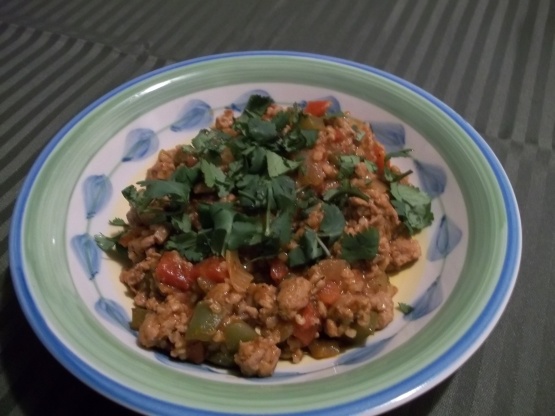 Trying to eat healthier but also looking to save money on dinner? Mixing ground meat with whole grains is a good way to do both. Here, kasha, a whole grain made from buckwheat, adds a delicious toasty flavor when mixed with ground beef, while also stretching the meat to make six servings. (From Betty Crocker's "Money Saving Meals" cookbook).

Made this for the fam and it was really good! I was leery of using kasha in place of the rice that's usually in a dish of this sort, but it was good, and it meant that I got to have casserole too, as buckwheat is a lower glycemic food than rice. I had to sub for what I had on hand, so stewed tomato rather than diced, and some leftover fire roasted canned chili peppers. Even my husband, who hates the taste of buckwheat groats, ate seconds, then took the leftovers to work the next day. Thanks for sharing a quick, easy meal!
In a 12" skillet, cook ground beef and onion over Medium-High heat for 5-7 minutes, stirring occasionally, until beef is thoroughly cooked; drain.
Stir in buckwheat kernels until moistened by beef mixture.
Stir in tomatoes, chiles, taco seasoning mix, corn and water; heat to boiling.
Cover; reduce heat to Low. Simmer 5-7 minutes, stirring occasionally, until buckwheat is tender.
Sprinkle cheese over buckwheat mixture. Cover and cook 2-3 minutes or until cheese is melted.
Sprinkle with cilantro and olives before serving, if desired.