Beef and Horseradish Bonbons
teresas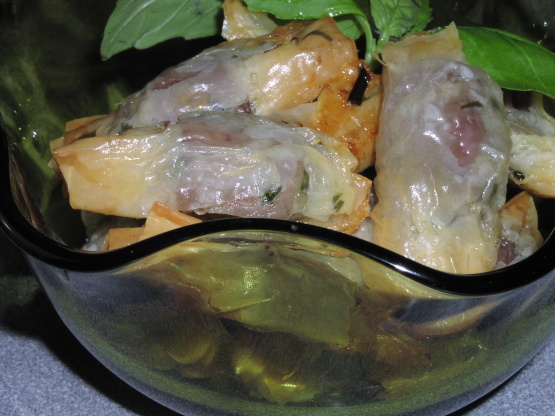 Very simple, yet very delicious. A must for any party! A blink and they are gone dish!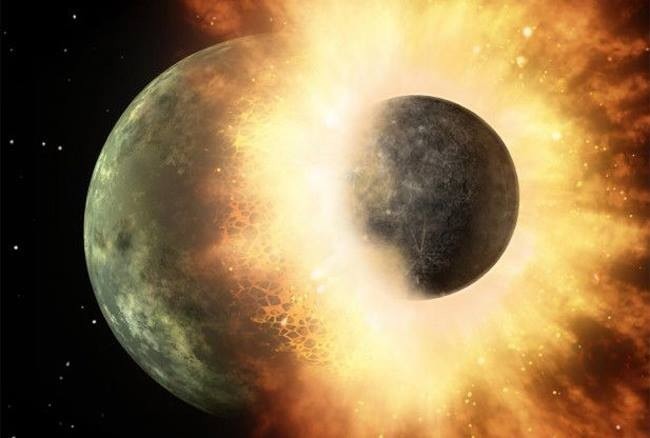 Top Review by 2Bleu
Your right Noo, I blinked and they were gone! Yummy! I used Recipe #276976, Recipe #266053, and fresh chives. Although these are a tad time-consuming, and I could not for the life of me figure out how to make them into 'bonbon' shapes, they were delicious all the same. No mention of oven temperature, so I went with 425F. and they were done in 8 minutes sharp. Buddha called them 'roast beef french fries' lol. Thanks Noo, for sharing another wonderful recipe. :)
Cut each slice of beef into 8 strips.
Combine butter, herbs and horseradish. Brush a sheet of phyllo with the butter mixture, top with another sheet of phyllo and brush with more butter mixture.
Cut the pastry into quarters and each quarter into quarters again.
Top each quarter with a strip of beef; roll up from narrow sides and pinch ends to form bonbon shapes.
Repeat with the remaining pastry, butter and beef.
Place bonbons on a lightly greased tray and bake in a hot oven for about 8 minutes until crisp and brown. Serve hot.