honu3675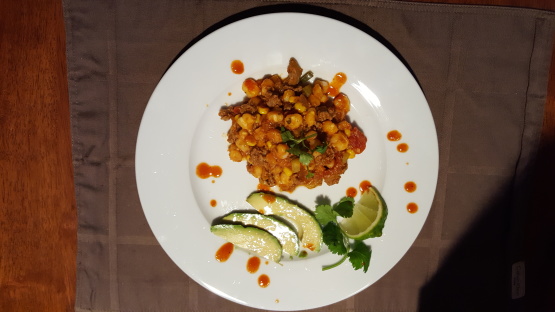 Extremely easy and very flavorful. I served it on top of bread which made for a nice moist, but not too soggy, comfort food. I substituted a store-bought medium red salsa for the tomato sauce and skipped the celery. My husband gobbled it up.
Saute the meat, celery, garlic, and onions in oil until onions are slightly soft.
Add the chiles, tomato sauce, celery salt, cumin, chili powder, and pepper, and simmer for 5 minutes.
Add drained hominy to the meat mixture and cook until hominy absorbs the color of the sauce.
Place in serving bowl and top with grated cheddar.
Makes 6 to 8 servings.