Beef and Beer Stew With Root Vegetables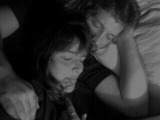 A great wintertime comfort food.
Make and share this Beef and Beer Stew With Root Vegetables recipe from Food.com.
Directions
Season the beef with salt and pepper. Tie the bay leaves, thyme and rosemary into a sachet garni in cheesecloth. In a large casserole combine the oil and butter and heat until the butter bubbles.
Add the beef in one flat and not too tightly packed layer and sear well on all sides.
Remove the beef, set aside and add the onions to the casserole and cook to a golden caramelized color. Sprinkle the onions with the flour and stir to combine well.
Return the beef to the casserole, add the beer, hot broth, herb sachet garni, tomatoes, salt and pepper. Bring to a boil and reduce the heat to a slow simmer. Cook for 45 min to 1 hour.
Add the carrots, celery, rutabaga and parsnips and continue to cook for 1 additional hour.