Beef and Bacon Rissoles With Gravy
Prep 15 mins
Cook 10 mins
Rissoles are sausage patty sized burgers. From The Australian Woman's Weekly.
Directions
Cook bacon in a large non-stick frying pan over medium-high heat until crisp. Remove from heat.
Using your hands, combine bacon, beef, breadcrumbs, egg, finely chopped green onions, parsley, Worcestershire sauce and half the barbecue sauce; mix well. Shape mixture into eight rissoles (small patties.).
Heat oil in the non-stick pan over medium heat. Cook rissoles until browned on both sides and cooked through. Remove from pan, cover to keep warm.
Drain any excess oil from pan, add mustard, stock and remaining barbecue sauce; bring to the boil. Combine cornstarch and water, stir into gravy and cook until gravy thickens.
Serve rissoles with gravy, cabbage mash, and cooked greens.
Most Helpful
This recipe was a hit, even with the picky boy! He thinks it would be even better with some cheddar melted in the middle of each patty and I am going to try that. I made one small change which was to substitute regular mustard for Dijon as I didn't have that. Thanks for a nice recipe!
Even though I screwed this up a bit, it still came out delicious. I made the bacon, set it aside, and completely forgot to add it to the beef mixture. Then, after I had made the patties, and they were browning in the pan, I realized my omission. I quickly pressed them into the top of the patties (that had not cooked yet), so I ended up with sort of a bacon "crust" on one side! The patties were moist and flavorful, and the gravy was really very tasty and a great change of pace. I served this with mashed potatoes and broccoli, and it was a big hit.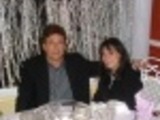 These are really good! Only having an egg and a little bit of sauce in the meat I thought they may be dry, but they were perfectly moist. I loved the addition of the green onions (my fav) and fresh parsley. the gravy was a great compliment to the meat. Served with mashed potatoes and recipe#258527. Made for Best of 2012 Cookbook Tag.