This is one of my favourite 'winter warmers'. The bonus is that it's also diet friendly too. My friends ask for this one time and again and don't realise it's from a 'diet' recipe book! (Note: Australian measurements used.)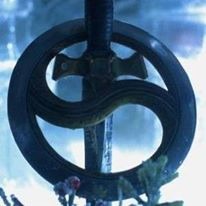 This had a very robust flavor and was super easy to prepare. I did omit the chili, just a personal preference. I think I might try this again using diced tomatoes instead of the paste.
Cut steak into 2.5cm (1 inch) cubes. Wrap the bacon in absorbent paper & cook in the microwave for 2 minutes. Chop.
Coat a large pan with cooking spray, heat & cook onions and garlic until onions are slightly browned. Add steak & cook, stirring, until well browned.
Stir in wine, tomato paste, water & stock cubes. Simmer, covered for 45 minutes.
Stir in mushrooms & chilli. Cook a further 10 minutes. Stir in the bacon & tarragon. Serve.