Ms B.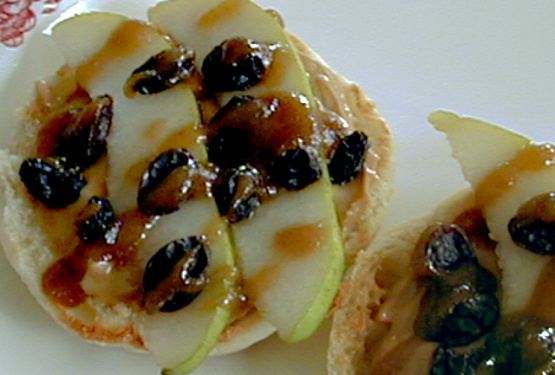 My friend Becky would make this for my son when he would stay over night at her house. He would help her make them.

Quick and easy. Delicious topping for a english muffin. Will make again. Thanks Julie Leo. Bullwinkle.
Spread 1 tablespoon of peanut butter onto each English muffin half.
Top each one with a few apple slices and raisin.
In the microwave, melt together the brown sugar, margarine and cinnamon, stirring frequently until smooth.
Drizzle the cinnamon mixture over apple slices.
Mmmmmm--.