Tisme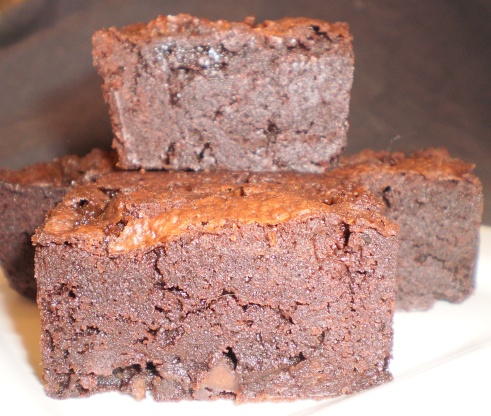 Top Review by Tisme
Truly Scrumptious, is all I can say!
Easy to make and so fantastic to eat!
The cooking time was spot on for me, which is a problem usualy for me as I nearly always overcook brownies, so I stick to only a very few tried and true brownie recipes, which I know will work for me.
Well what luck I now have another spectacular recipe to add to my brownie repertoire.
These were so moist in the middle, so rich and just so very decadent.
Will be making these again katew....Thanks.
Pre heat oven to 160 C.
Melt chocolate and butter in bowl over boiling water.
Set aside to cool.
Place flour, cocoa and baking powder in big bowl.
Add sugar, eggs and melted chocolate mix.
Stir till just combined.
Fold through honeycomb.
Spoon mix into greased and lined 20 x 30 cm slice tin.
Bake 40 - 45 minutes, cool in tin.