ckfor4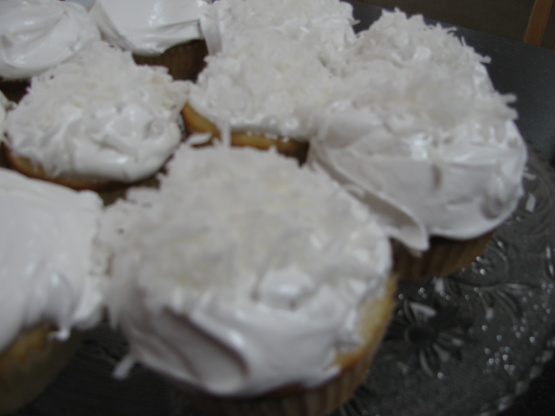 from flora'srecipehideout.com

I made this for a reduced sugar cake because it is lower in sugar and carbohydrates than the buttercream frosting I usually make. It was surprisingly easy to make. I like to make things by hand, so I tried my manual mixer first, but this really needs an electric mixer, so I dug out the handheld. I never really got it to what I would consider "stiff peaks" but I am really not good at telling what that is, so it is not the fault of the recipe. I refrigerated my cake, and the frosting was delicious, reminded me of the Seven-Minute Frosting my Mom used to make when I was a kid. My family loved it. BTW, it tastes a LOT sweeter than it really is.
Mix egg white, cream of tartar, and vanilla in a small deep bowl.
Add boiling water.
Beat to stiff peaks.
Spread on cake.