Boomette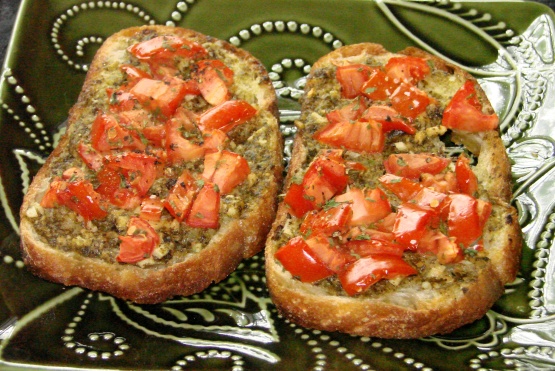 A nice twist on regular bruschetta.
Preheat oven to 375 degrees Farenheit.
Mix together butter, pesto and garlic.
Spread butter mixture over bread slices.
Mix together tomatoes and parsley.
Top bread slices with tomato and parsley mixture.
Sprinkle with salt and pepper.
Place on a baking sheet and cook for 15 minutes.