Bea's Fish Coating for Deep Frying Fish
gailanng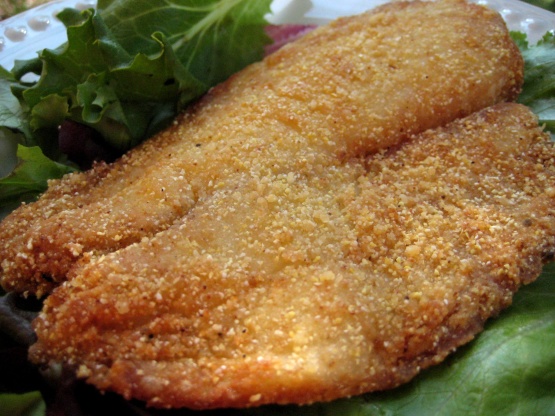 This is another coating I like to use for fish fries. I use this with Pickerel or Bass but I'm sure it works well on other types of fish. It is tasty and not too heavy allowing the flavor of the fish to come through nicely. I just guessed at the amount of servings as I have never counted how many pieces it coats and I have not added cooking time as that depends on the size of the fish piece being cooked.
Mix all ingredients together in a large plastic bag.
Toss with fish fillets and deep fry until done.