Prep 20 mins
Cook 20 mins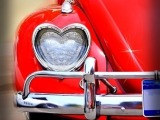 This bearnaise sauce is just so good! What can I say. Great on steamed veggies, I love it on a nice piece of filet mignon. :)
Directions
In a small saucepan, bring vinegar, wine, shallots, tarragon, salt and pepper to a boil and reduce to about 2 tablespoons.
Cool slightly.
Beat in yolks until smooth.
Put mixture into a small stainless steel bowl and place in a skillet with about 1 inch of simmering water in it.
Whisk sauce until it begins to thicken.
Beat in butter, bit by bit.
Before serving, add a few drops of lemon juice and parsley.
Reviews
Most Helpful
Here it is, the classic recipe I was looking for. I made the mistake of using unsalted butter, but rectified the problem by - you guessed it - adding a bit of salt!

Mmm. . . bearnaise! This is so delicious, and so bad for you! I made it to go with grilled steaks for our anniversary, so I guess it's OK. I've also used it to complement my Tarragon Turkey Burgers - and it's fabulous! Not an everyday dish, by any means, but definitely a special treat! Thanks.
A classic that never goes out of fashion! I made this with one substitution, I used my own home-made tarragon white wine vinegar for a more intense flavour. I also found a few tender young buds of tarragon in the garden! We served this with grilled chicken and wild rice salad for an elegant and delicious lunch today. Made for photo tag - thanks Queen uh Cuisine! FT:-)