ursabear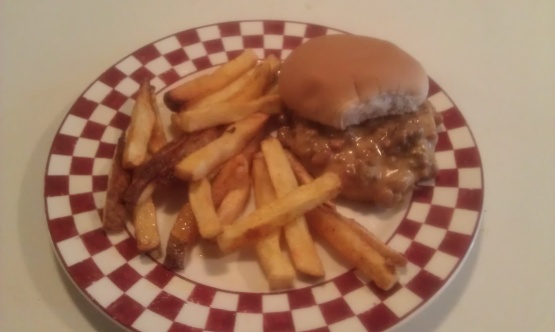 A friend of mine made this for us once and I've never had it served anywhere else. It's easy and yummy and it's good as a crockpot warmer dish as well. You can use your favorite baked beans in it and season the ground beef the way you like also.
Chop onion add to dutch oven or very large skillet to brown with ground beef. Add seasonings; salt, pepper, garlic, oregano while cooking, again this part is subjective, sometimes I even add Worcestershire Sauce to the meat.
Once the meat is suitably browned add can of baked beans and warm through.
Add the Velveeta cubes and stir occasionally until the cheese has melted.
Serve on warm buns.
You can also add the mixture to a crock pot and keep it warm on low for late comers, pot luck, etc.