Beans and Wieners Under Cornbread
Prep 10 mins
Cook 30 mins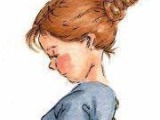 This is a delicious casserole. I got it from ecookbooks online, the casserole book. I made this last night for supper and my husband and I really enjoyed it. We had the leftovers for lunch today and believe it or not, it was even more delicious! I just have to share the recipe with you!
Directions
Preheat oven to 350*F.
Brown weiners in a skillet.
Cut diagonally into 1 inch pieces.
Mix beans, catsup, mustard, sugar, molasses and pepper sauce in a 9 inch square baking dish.
Stir in weiners (This much can be fixed ahead and refrigerated if you wish) Saute green onion in oil until soft.
Set aside.
Whisk together cornmeal, sugar, flour, baking powder and salt in a bowl.
Stir in green onion with oil.
Mix egg and milk together, then stir into flour mixture until smooth.
Spoon over casserole.
Bake for 30 minutes or until golden brown.
Let cool 15 minutes before serving.
Most Helpful
This should so totally be called "Redneck Corndog Casserole!" Hubby wasn't home when I made it, but the girls loved it and I enjoyed it, too. I like the suggestion of adding a bit of cheddar to the cornbread and I'll probably increase the green onion some and possibly omit the sugar and molasses next time. It was a little too sweet for my liking. But there will definitely be a next time! I used a regular 450 g package of 12 wieners and found 4 servings turned into more like 6-8.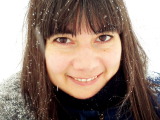 Made this for dinner tonite because I needed to use leftover hotdogs! Yummy! The next time I think I will double the cornbread topping or possibly use a cornbread mix. My girls tried it but don't like beans, so they didn't like it. That's okay because we have dinner tomorrow nite!

This was very good. I used 1/2 lb of kielbasa in place of the weiners and a corn muffin mix for the topper. Thank you for the ingredient mixture that went into the beans - a nice bean recipe I will memorize and use again!