Bean Sprout and Spinach Salad
ChefLee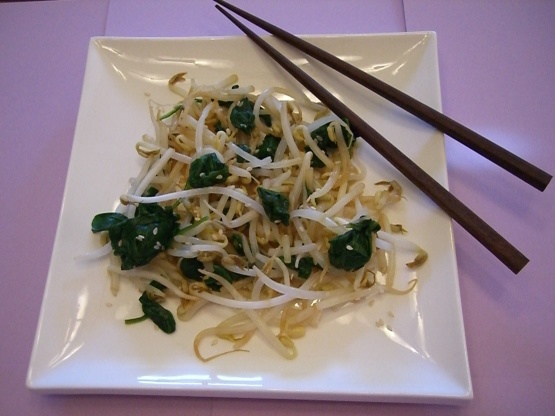 I cannot yet vouch for this recipe. Posting it here before I lose it! Found in Kikkoman Oriential Cooking, this looks so tasty!
Pour boiling water over spinach in colander. Rinse immediately with cold water. Drain thoroughly and place in medium serving b owl. repeat process with bean sprouts and place in same bowl.
Combine sugar, vinegar, soy sauce and sesame seeds. Pour over veggies and toss to combine.
Cover and refrigerate at least 1 hour before serving.