Bean Salad and Sun-Dried Tomato Dressing
SEvans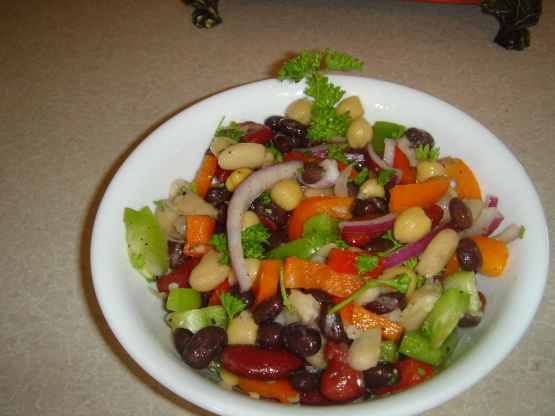 A delicious alternative to leafy salad. This recipe serves 2 as a main side dish.
Thoroughly rinse all of your beans.
combine all the above ingredients except the dressing.
Allow individuals to dress their own salad - some prefer more some prefer less.
This recipe is shown served as a main side dish to my Grilled Lemon Garlic Chicken Kabobs (Recipe #228062) , making this a very low carb, low fat meal.