Bean & Portobello Veggie Burgers
Garrad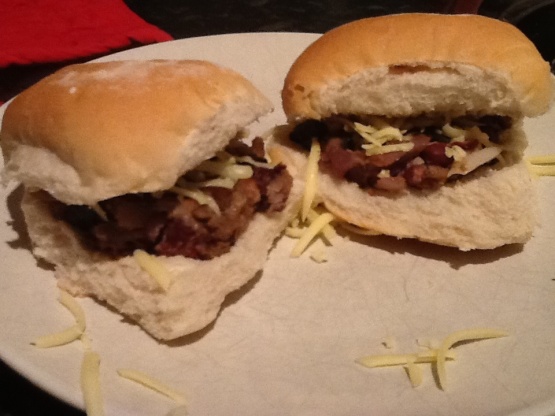 This tasty recipe is from Chef Jennifer Iserloh of New York City (aka "Skinny Chef") and was printed in this month's "Self Magazine" (February 2009). Serve with whole-wheat buns and top with barbecue sauce, lettuce and tomato.
Heat 2 tablespoons oil in a large skillet over medium heat. Add mushrooms, onion and bell pepper. Cook, stirring occasionally, until pepper begins to soften, 4 to 5 minutes. Add beans, paprika, garlic powder and black pepper. Cook, smashing beans with the back of a spoon, 1 to 2 minutes more.
Transfer mixture to a bowl and mix in eggs, mustard, Worcestershire sauce and breadcrumbs. Form into 4 patties.
Wipe out skillet; heat remaining 2 tablespoons oil over medium heat and cook burgers until brown and feels firm, 6 to 7 minutes each side.