Bean, Egg and Ham Breakfast Tostada
Shari2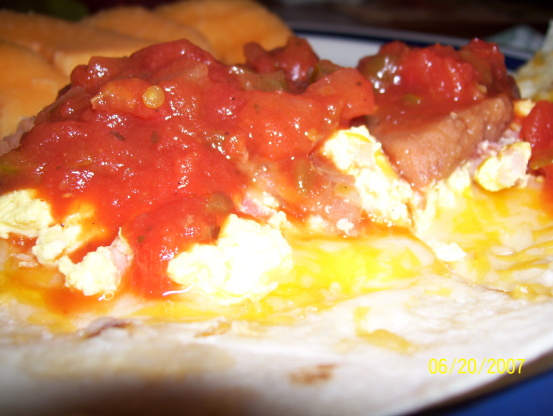 I had leftover baked beans and ham to use up. So I came up with these. Very easy and healthy way to start the day.
Scramble egg substitute with ham.
Place tortillas on broiler pan, top each one with 1/2 of the cheese, 1/2 of egg/ham mixture, 1/2 of baked beans.
Broil 3 in under broiler until cheese is melted and eggs etc are warm.
Transfer to serving plate, top with salsa and slice into forths.