Prep 15 mins
Cook 15 mins

This is from a local paper, but the paper's name and date are missing from my clipping. I serve this with guacamole and salsa.
Directions
In a large heavy skillet cook the onion and the garlic in the oil over moderately low heat, stirring, until the onion is softened, add the beans, and mash about half of them coarse with the back of a wooden spoon.
Add the tomato sauce, the cumin, the chilies, and salt and black pepper to taste, simmer the mixture, stirring, for 3 to 5 minutes, or until it is thickened slightly, and stir in the cilantro.
Working with 1 warmed tortilla at a time and keeping the others covered, spread about 3 tablespoons of the filling down the center of each tortilla and roll the tortillas, enclosing the filling but keeping the ends open.
Arrange the burritos, seam sides down, in one layer in a baking dish, sprinkle them with the Monterey Jack, and bake them, covered with foil, in the middle of a preheated 350°F oven for 10 minutes.
Reviews
Most Helpful
well, i "risked" making a 2* recipe but it sounded good to me so went right ahead. am not disappointed. i put some sauce on the tortilla but only a little so it wouldn't get wet and soppy, and then sprinkled over the cheese. i didn't have fresh cilantro so i roasted and ground some coriander seeds - coupled with the cumin it imparted a GREAT flavor. loved this, and am glad i was not not persuaded by the rating to skip it.
This was an excellent dish! I prepared my pinto beans for the filling using Cooked Dried Beans - Cooks Illustrated. Because I wanted the filling to have a creamier texture, instead of mashing with a spoon, I blended half of the bean mixture in a food chopper along with only 2 Tbsp of canned jalapenos. This was the right amount of jalapenos for us, as I like a little spice but can't take full heat. I took eatrealfood's advice and spread some sauce on top of the casserole to keep things moist, then sprinkled on the cheese. At the end of baking I broiled the top a bit too. Served with corn/tomato salsa, sliced avocados, Mexican rice, and Cilantro-Lime Coleslaw. It was great. Thanks Ms.KittyKat.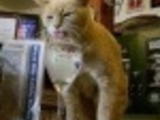 I loved this. I used brown rice tortillas instead though, because i cannot have gluten. It was fantastic