Yankiwi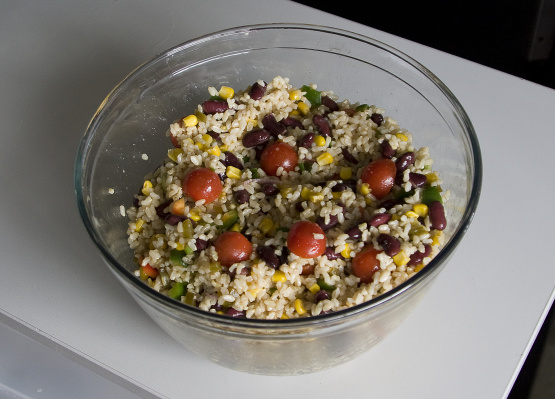 When I got this recipe from a friend, I could make a meal on it. Now I can't have corn, so may try it without corn. I really miss it.

This is a great make-ahead dish for lunch or as a side dish for dinner. I added a cup of halved cherry tomatoes which I found in another bean and rice recipe, they added color and extra flavor. This salad will last my husband and myself for four days and will definitely go into my lunch recipe rotation.
In large bowl mix rice, beans corn, green onion, and jalapenos.
In small bowl mix remaining ingredients until sugar is dissolved. Toss together and let stand at room temperature 4 hours.