Bean and Rice Patties in Pita With Yogurt Tahini Dressing
This is a fun meal from Moosewood's Lowfat Favorites. The cookbook says this makes a lower fat substitute for felafel (which I love) - I don't know about replacing felafel, but these are good for their own sake. I added a bit more spice to the mix than the recipe called for - more cumin and a touch of cayenne - and next time I'll probably add even more - so feel free to season them however your family will like it best! Prep time does not include cooking brown rice.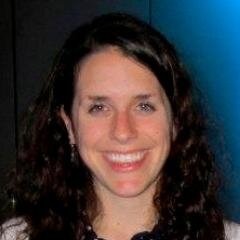 I really enjoyed these pitas - so healthy yet so much flavor! I used about 1 tsp extra of cumin plus 1/4 tsp paprika and 1/4 tsp black pepper (for the other seasonings in the patties). I did have problems with the patties...they were a little too moist to stick together as patties while baking (despite chilling..add flour in the future?), so I actually formed them into about 1 inch diameter balls (more like a felafel). Then, I cooked them on the skillet, rolling to brown the sides. The Yogurt Tahini Dressing was REALLY wonderful. I must say that I was a little unsure of it, but it complemented the 'patties' so well! Thanks pattikay!
Warm olive oil in nonstick skillet. Add onions, garlic and salt and cook on medium low heat, stirring often, for 5-10 minutes, till onions are tender.
Add the bell peppers and cumin and cook for 5 minutes more, till peppers are soft, stirring frequently.
Remove from heat and set aside.
Thoroughly mash the beans by hand in a large mixer bowl (I used a potato masher).
Combine the parsley, rice and lemon juice into the mashed beans.
Add the cooked vegetables and mix well.
Add black pepper to taste (and any other seasonings you might like, especially if you like things spicy).
At this point, you could chill the mixture till you're ready to make the patties - I did and it probably helped make them a little easier to handle.
Shape the mixture into about 18 small patties, about 2 1/2 inches across.
Prepare a large nonstick skillet with cooking spray.
Heat the skillet and cook the patties to medium heat till golden brown on the underside, about 5-8 minutes.
Gently turn them and lightly brown the other side, about 3-5 minutes longer.
Serve hot or at room temperature - good stuffed into pita pockets with chopped veggies tossed in oil and vinegar and toppped with yogurt tahini dressing.
For dressing:.
Whisk together all the ingredients in a mixing bowl. Will keep for a week in a tightly covered container in the refrigerator.