loof751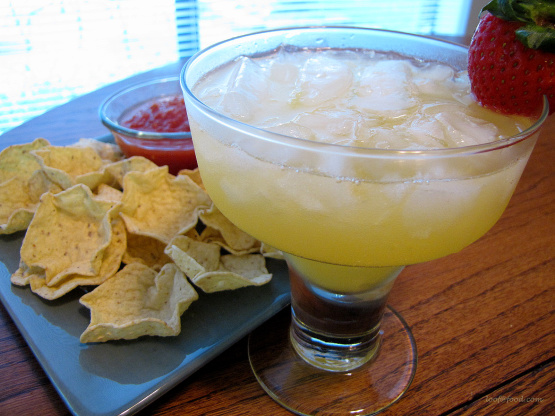 I made this drink up when my friend and I had a well deserved mom's night in. I've made it since then and love it more every time!! And, I have mixed it and transported to be served later. It's potent!! And it's sweet!! It's basically a good combo of our favorite drinks! It's a perfect drink for a sunny day at the beach or a night out with the girls.
1⁄3-2⁄3 cup tequila
1⁄3 cup orange juice
1⁄3 cup triple sec
1⁄3 cup peach schnapps
Mix equal parts of ingredients together.
For a single serving the measure is 1/3 cup each **for girls night we doubled the tequila**.
Serve over ice.
Garnish with a strawberry or mint.