BBQ Vegetables - Aussie Style

Aussies love a BBQ - and I am no exeption. I LOVE vegetables and this is my favourite BBQ dish. I make this in Summer when the produce for this recipe is in season. I can't count how many time I have handed out this recipe, I hope you enjoy this.
Directions
Wash and chop all the vegetables (not the tomatoes) and place in a large glass or ceramic dish dish.
Place the oil, juice, soy sauce and garlic in a jug and stir.
Pour over the vegetables and mix.
Cover and let marinate for 2 - 24 hours.
Cook over a prepared hot BBQ plate for 10 minutes, flipping often.
Most Helpful
Excellent! I can see why this is one of your favorites. The flavors are wonderful together. I ended up roasting the veggies instead of bbq-ing, because I don't have a grill plate/basket. I reallyyyyyy need to get one of those. This combination of veggies worked wonderfully well in the oven though! Made for ZWT8 Australia/NZ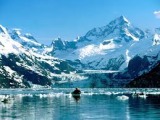 Great way to make grilled veggies! I had to make them in the oven, too, but that really works well, we loved this dish. Thanks for sharing :)
Made for ZWT 8 /Aus/NZ for the Lively Lemon Lovelies

These BBQ Vegetables were excellent. Loved the flavor of the marinade with all the vegetables. Easy to make. Thank You. Made for ZWT8.