BBQ Steak & Peppers Sandwich

This is a great sandwich for summer outdoor grilling but it can be made any time using an indoor grill or your broiler. You might need a bit more BBQ sauce than ask for.
Directions
Preheat greased grill to medium-high heat.
Grill steak 8 to 10 mins on each side or until medium doneness (160ºF).
Grill peppers 2 to 3 mins on each side or until crisp-tender, brushing both with barbecue sauce for the last few minutes. Thinly slice steak and peppers.
Spread baguettes with mayo and fill with lettuce, steak and peppers.
Reviews
Most Helpful
YUM! Love this recipe!! You can't beat fresh steak in a toasted bun and those peppers as well - just divine!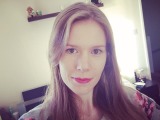 Really really yummy! I didn't use mayonnaise but I added a little extra BBQ, and it was delicious! I think that pan-frying the peppers would be a good idea but this definitely worked, too!

Totally delish...wonderfully simple and oh so yummy. I think next time I will follow 2Bleu's lead and pan fry the peppers with the sauce and add some onion too. I can see this becoming a habit in this house...we really loved it (especially DH!!). Thanks Annacia...made for PRMR.

Game-Day Grub >