Kim M.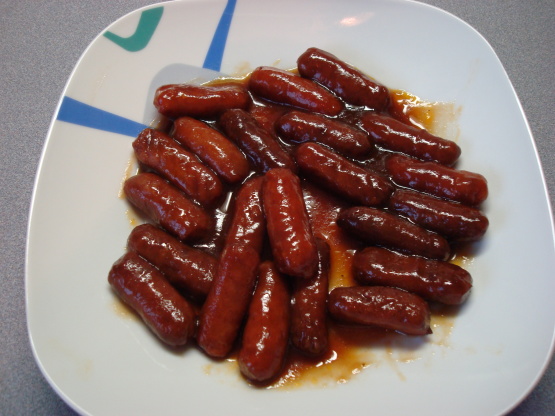 Choose your favorite BBQ sauce for a spicy, sweet or smoky flavor.
In a 3 1/2 to 4 quart slow cooker, stir together the barbecue sauce and cranberry sauce until combined. Stir in the wieners.
Cover and cook on low-heat setting for 4 to 6 hours or on high-heat setting for 2 to 2 1/2 hours. Serve immediately or keep warm on low-heat setting for up to 2 hours. Serve with toothpicks.