BBQ Scallops in Shell With Tomato
Peter J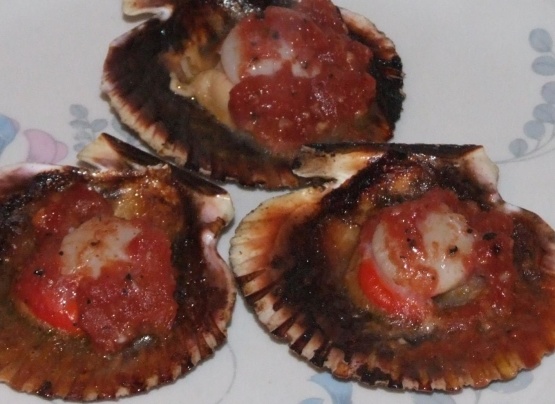 An original recipe I came up with that is a tasty light dish. Nice served over a bed of rice or cous cous.
In a small bowl combine garlic, pepper, Tabasco, parsley and tomato and mix well.
Place a small 1/4 teaspoon dollop of butter into each scallop shell and pour equal amounts of mixture over each scallop.
Cook over medium barbecue grill around 10 minutes or until sauce has been bubbling a few minutes.