Parsley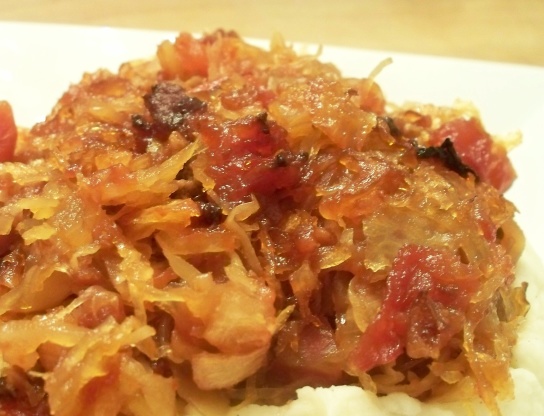 Don't knock it till you try it. It goes great with any meat dish. You will be plesantly suprised at the taste.
In a small skillet saute bacon and onion together.
In a 2 quart baking dish combine all sauerkraut, tomatoes, brown sugar, bacon and onions.
Bake uncovered in 350 degree oven for 2 hours.
Sauerkraut should look carmelly around the edges.