Taken from Nita Mehta's BBQ Cookbook.
Directions
Heat oil in a sauce pan and cook onion and garlic for 3-4 minutes or until soft.
Stir in mustard, Worcestershire sauce, sugar, ketchup, chili sauce and water.
Bring to a boil, reduce hear and simmer 8-10 minutes or until sauce reduces and thickens slightly.
Most Helpful
I made 1/2 cup of this recipe as directed, using my own Recipe #265068 for the chili sauce. I used a mini food processor to blend everything, then heated for the required 10 minutes. The sauce didn't thicken up for me either, and leary from another review about the sugar burning, I chose to brush it on some BBQ chicken legs as a wet sauce after they were done. This sauce has some nice heat to it and is quite flavorful. I also used it to make Recipe #306798. Thanks for sharing. :)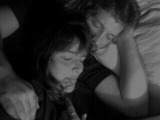 A good bbq sauce, although it didn't thicken up much. I made 1.5 cups so changed the ingred amounts accordingly. Made as directed, except used jarred minced garlic and didn't have chili sauce but had Mild Sweet Chili Sauce. Also added a dash of Tabasco. Not sure how much heat using the chili sauce would have added over what I used. But the end result was very good. Bf also said the sauce was very good. I used it to baste 12 oven-baked appetizer-style chicken wings. Not sure how the sauce would react using it with other cooking methods/meats, but the sugar in it burnt onto the pan (luckily it was foil-lined and sprayed with non-stick spray), so the sauce was basically gone from the wings, but the flavor was there and the burnt sugar didn't affect the taste. Made for PRMR. Thanks for sharing Sam #3. :)