Kim127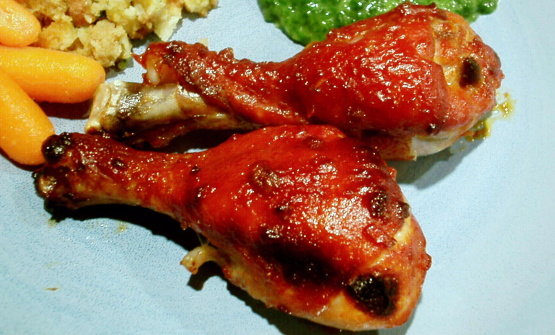 I've had this recipe since the 70's. I don't remember the name of the publication but it came from a compilation of inexpensive recipes.

Dreamer - this is a great sauce! My DS and DH loved it! I'm not too fond of the mustard taste but that just must be me as they loved every finger lickin' bite. I used it on chicken thighs and legs for a quick dinner the other night. I'll be using this in place of store bought from now on (may reduce the mustard for me). So glad I tagged you in 123 Hit Wonders game. :)
Saute the onion is the oil until tender but not brown.
Stir in remaining ingredients.
Simmer for 10 minutes.