10 Reviews
Bergy, I'm sorry, but I have to give you a 5 on this one. *s* I cooked this last night on the grille for me and the couple next door and we loved it. I've never used the wine on salmon before but I'll be doing this one again soon. I had a 1.4 lb salmon but used the rest as directed and it was absolutely delicious. Thank you for this one! Chuck
This is a wonderful way to cook salmon. I had a 2 lb. salmon fillet (that is about as big as you can get down here in the south). The white wine and herbs highlighted the flavor of the salmon perfectly. Turned out very tender too. Thanks!!

Yum! Only change I made was to use a little less dried dill rather than fresh which I didn't have and loved this! Really easy to put together and a great blend of flavors, wrapping in the foil kept it nice and moist and the serving suggestion was great. I gave the carrots and pea pods a light blanch to keep them nice and crisp.

This salmon is awesome! So moist. I BBQ'd it and my whole family loved it ... even my picky husband!!
This was our Christmas dinner and it was fantastic! I'd decided some time ago that I wasn't turning the oven on on Christmas Day since it gets too hot here (over 30 deg Celsius) and since we were given a 2.5 kg salmon by our lovely neighbours as their contribution to Christmas, this seemed fitting. The salmon was halved and we cooked both halves for the 9 of us. We had some leftovers and they were fantastic the next day in sandwiches - pretty boring, but who really goes to a great effort the day afer Christmas... I did make one change - I have no luck with growing dill, so I ended up substituting parsley for the dill. Servied with new potatoes, carrots, peas and salad straight from my garden, it was the perfect Christmas dinner. Thanks, Bergy - I love your recipes! Apologies for the delay in reviewing, but this is the first time in a week I've had the chance to get online.
I have to say that I don't eat salmon. I make it because my husband likes it. However, you have made me a believer! This was really good. My 4 & 6 year olds enjoyed it too. I didn't have any tinfoil-so i made a pouch out of parchment paper & put it onto a bbq tray. it was fantastic!!

Great tasting salmon Bergy. It was pouring rain here so I covered it with the oil and the herbs and cooked it in our toaster oven with Success.Thanks for this one. Happy cooking! Rita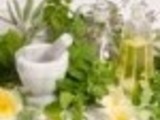 Absolutely delicious, what a wonderful combination of herbs and spices! Made as directed and wouldn't change a thing! This is definitely a keeper. Thank you for sharing.

Outstanding!!Very juicy and so flavorful we lovedit.Thanks Linda.
I didn't have schallot, so I used a small onion. I didn't have dried fine herbs, so I used 1 tbsp each of parsley and basil. I also added 2 tbsp of lemon juice. Cooked only 15 minutes, but it was a small piece - and tasted wonderful and was so moist too! Thanks for the recipe!
BBQ Salmon Filet