Bergy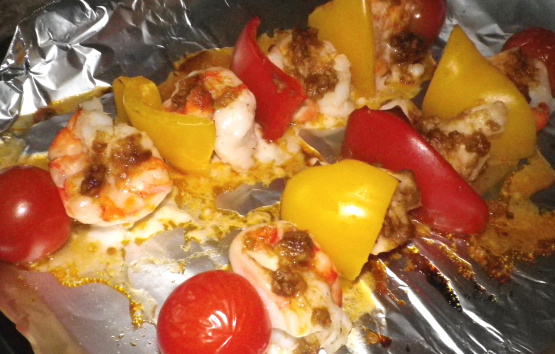 Fabulous prawns, tang of lemon with hot spices and garlic. Great with cold salads & crusty rolls. You may also serve these as appetizers - they'll disappear very quickly. For simple handling on the BBQ skewer them on pre soaked skewers
Have gas BBQ on high- let it really get hot.
Mix the garlic, spices, olive oil and lemon juice.
Coat the prawns with the paste, you may do this in advance and have them in the fridge ready to cook.
BBQ one side for about 2 minutes turn and BBQ the other side for about 2 minutes If they blacken a bit no worry but do NOT overcook as soon as they turn pink they are done.
Serve with wedges of lemon.