Peter J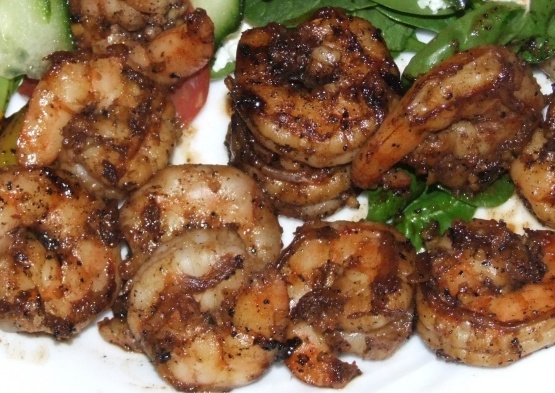 Please note - the ingredient list is variable and the ingredients have NEVER been measured, so go by your own taste. Fantastic Prawn dish for any occasion!

Great recipe. Use the largest prawns you can afford. I used 1/2 jalapeno instead of tabasco and some orange juice because I didn't have tabasco or Grand Marnier. I also used orange blossom honey. This is a great quick dish. Try it with coconut sticky rice #48419.
Mix all ingredients except prawns in a bowl.
Add prawns, cover and marinate for about 3 hours in fridge.
Place prawns on BBQ medium - high for 2 minutes each side.
Serve with toothpicks.
Alternatives -
Bacon wrapped around prawns.
More chilli sauce for some heat.
Fresh herbs.
The adaptations are endless (and delicious).