Pamela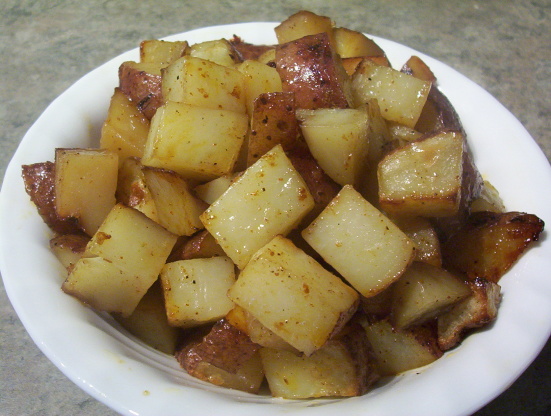 Indoor Or Outdoor BBQ Potatoes. Either way they come out yummy. For better clean-up in oven you can also do the foil!

Top Review by Lorac
I couldn't stop eating these potatoes - didn't care if I had anything else! I had to use regular baking potatoes and guess at the amount. I also substituted 1 tsp of a combination garlic, parsley and salt combination for the garlic powder. I wrapped it in double foil and DH cooked it on a covered BBQ grill. The chili - honey -garlic flavor with a bit of blacking from the butter is totally addicting!
BBQ~ grill or oven.
Preheat oven 400°F.
In large bowl, combine, chili powder, honey, garlic powder, pepper and butter.
Add potatoes; toss to coat.
Spoon potatoes in greased 11x7-inch baking dish.
Bake 40-50 minutes until potatoes are tender.
BBQ--wrap and seal in foil; place on grill for about 30 minutes until tender!