karen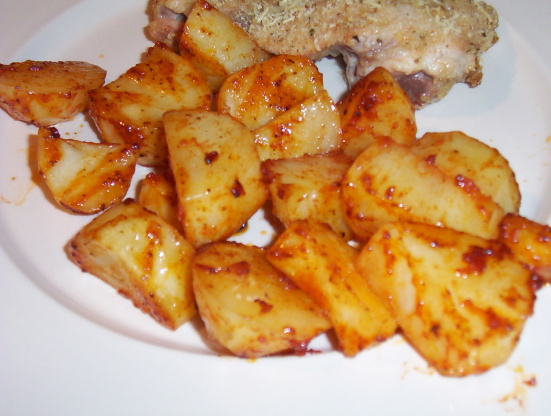 These are so good with a steak or pork chops, I always add more chili powder for that extra little bite. I always at least double this recipe.

Top Review by karen
These potatoes remind me a lot of the ones my dad made when I was a kid...but he made them in a frying pan and added some onions. They were easy and tasty and cooked up quickly. I made a half batch following the recipe exactly, cut them into about 1 inch cubes and baked them for 25 or 30 minutes.
Mix all ingredients except potatoes in a medium sized bowl.
Peel potatoes and cut into large wedges.
Place potatoes in sauce and mixed until potatoes are covered.
Place in baking dish and bake at 425 until potatoes are fork tender.
Cooking time is approx due to difference in wedge size.