Bergy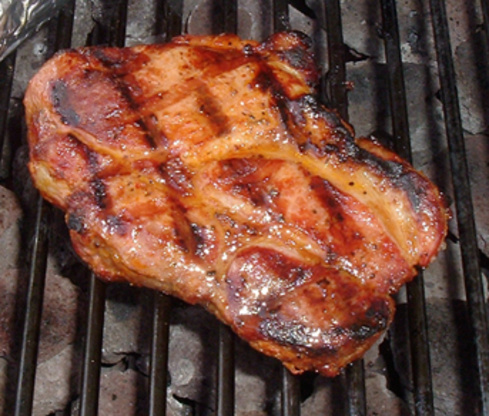 Easy to do, tasty combination of flavors. I was just playing around, had a pork steak and threw this together. Hope you try it and like it. Preparation time does not include marinating time.

Oh my was this tasty!! I have been looking for a great grilled pork recipe and I think I have found it. I used 1/2 the salt like someone else recommended and I didn't miss it. I served it with grilled asparagus and biscuits. mmmm, mmmm good! I will definately be looking for more of Bergy's recipes.
Mix all the ingredients except pork steaks.
Rub spice mix all over the steaks.
Wrap tightly in plastic wrap and put in fridge overnight or 2 hours at room temperature.
Have the BBQ HOT and sear the chops for 2 minutes each side.
Turn BBQ down to medium and continue cooking apprx 6 minutes each side or until internal temperature reaches 160-170F.