BBQ Peppered Pork Cutlets
Susie D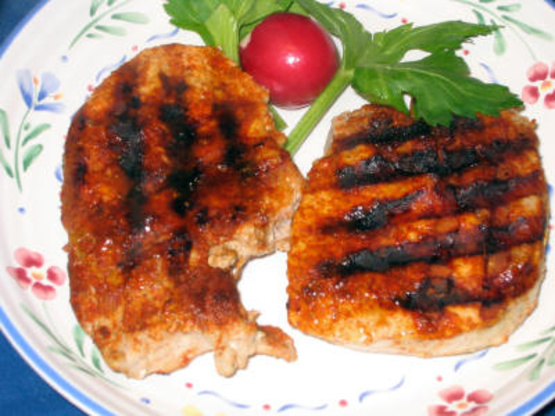 Avoid a high heat to prevent burning the coating.

I mixed the seasonings and rubbed onto both sides of a sliced pork loin and then chilled for 30 minutes. I then grilled using an indoor grill. The rub has a terrific flavor. I do think one could play with the seasonings a bit and add some hot peppers or garlic if desired. Very nice recipe I will use again!
Mix the paprika, pepper, ginger, salt and sage together.
Lightly rub this seasoning over both sides of the pork.
Cook the pork on a preheated char grilled BBQ over a medium heat for 2-3 minuteseach side, depending on the thickness.
Remember, less time in the cooking means a lot more juiceness in the eating.
Try pork with a hint of pink in the middle.
Rest the pork a minute before serving.
Serve with potatoe salad and mixed leaf salad.